Emerging Legal Issues in Esports (Conference Materials 2018)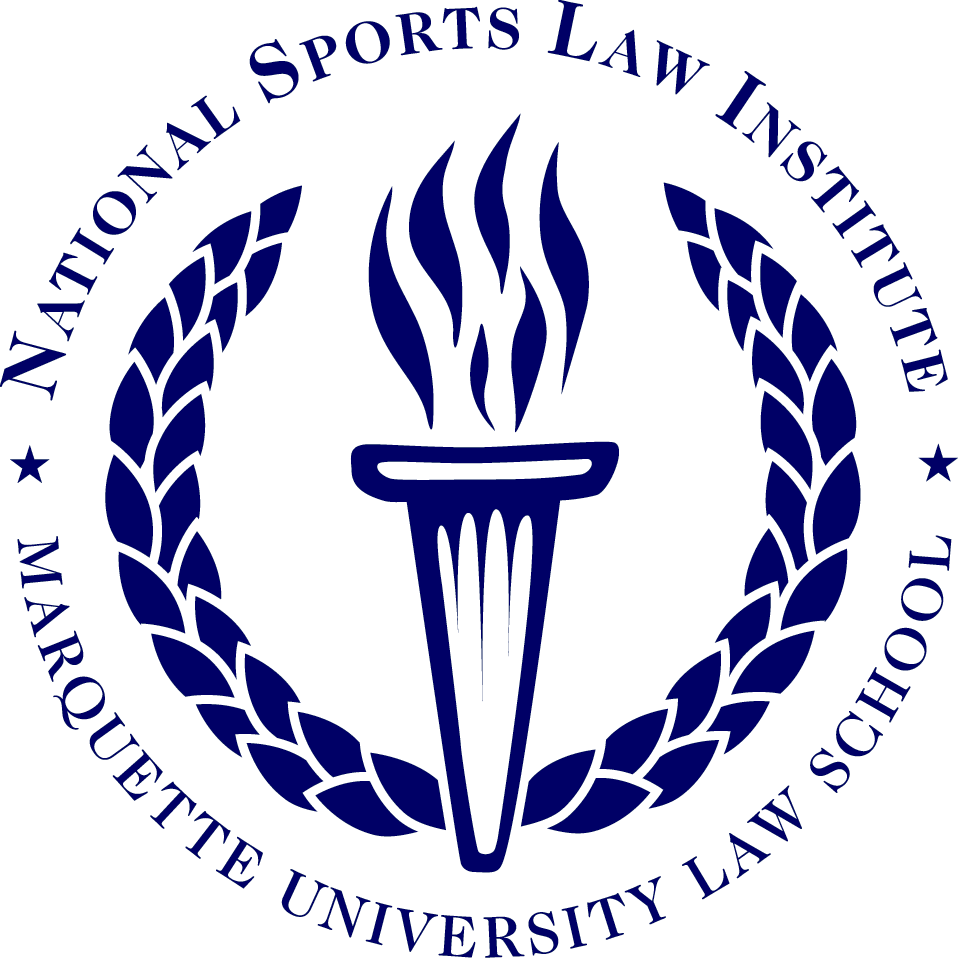 Emerging Legal Issues in Esports
(Return to Conference Materails Mainpage)
Moderator:


Lance Spaude (L'16), Associate, Poker Royalty, Las Vegas, Nevada, and member, Sports Law Alumni Association
Panelists:

Nathaniel Blair, General Counsel, Hi-Rez Studios and Skillshot Media, Atlanta, Georgia
Roger Quiles, founding partner, Quiles Law, Staten Island, New York
James Sullivan (L'01), President, Poker Royalty, LLC, Las Vegas, Nevada, and member, NSLI Board of Advisors and Sports Law Alumni Association
Michael J. Wall, of counsel, member, Transactional & Securities Practice and the Sports Industry Team, Foley & Lardner LLP, Boston, Massachusetts
Emerging Legal Issues in Esports
Esports currently has several different governing bodies and different rules and regulations for different competitions, do you see a time or need for a more centralized or national governance structure?
How do you foresee eSports regulatory bodies handling potential doping, cheating, or match-fixing?
There also are some conflicts between publishers of some of the games and possible ownership of game or event broadcasts of these games, how do you work in this environment and deal with these potential conflicts?
How have eSports participants/athletes capitalized on their images/likenesses while acting as members of various organized teams and competing on publisher platforms that have existing copyright protections?
Do you foresee eSports participants/athletes attempting to create some sort of trade association or union to fight for their rights in pay, etc., and if so, how would you deal with that development?
The NCAA and other regulatory bodies have started to look into esports, presumably as a possible sport they could regulate, and derive revenue from, do you believe esports should be regulated similarly to other traditional sports?
SUPPLEMENTARY RESOURCES FOR  LEGAL ISSUES IN ESPORTS
Statutory Law
Example of a Player Contract
Esports Organizations
Case Law
Baltimore Orioles, Inc. v. Major League Baseball Players Ass'n, 805 F.2d 663 (7th Cir. 1986).
Cmty. For Creative Non-Violence et al., v. Reid, 490 U.S. 730 (1989).
DC Comics, Inc. v. Reel Fantasy, Inc., 696 F.2d 24 (2d Cir. 1982).
Lugosi v.  Universal Pictures, 603 P.2d 425 (Cal. 1979).
McFarland v. Miller, 14 F.3d 912 (3d Cir. 1994).
Murphy v. Nat'l Collegiate Athletic Ass'n, 138 S. Ct. 1461 (2018)
Nichols v. Universal Pictures Corp., 45 F.2d 119 (2d Cir. 1930).
Nat'l Ass'n of Broadcasters v. Copyright Royalty Tribunal, 675 F.2d 367 (D.C. Cir. 1982).
Nat'l Collegiate Athletic Ass'n v. Christie, 730 F.3d 208 (3d Cir. 2013). 
Nat'l Labor Relations Bd. v. Hearst Publ'n Inc., 322 U.S. 111 (1944).
Nationwide Mut. Ins. Co. v. Darden, 503 U.S. 318 (1992).
NBA v. Motorola, Inc., 105 F.3d 841 (2d Cir. 1997).
NFL v. Insight Telecomms. Corp., 158 F. Supp. 2d 124 (D. Mass. 2001).
Nichols v. Universal Pictures Corp., 45 F.2d 119 (2d Cir. 1930).
S.G. Borello & Sons, Inc. v. Dep't of Indus. Relations, 769 P.2d 399 (Cal. 1989).
Titan Sports, Inc. v. Turner Broad. Sys., Inc., 981 F. Supp. 65 (D. Conn. 1997).
United States v. Silk, 331 U.S. 704 (1947).
Walt Disney Prods., v. Air Pirates, 581 F.2d 751 (9th Cir. 1978).
Legal Periodicals
Amy E. Worden, Gaining Entry: The New O and P Categories for Nonimmigrant Alien Athletes, 9 Marq. Sports L.J. 467 (1999).
Anthony Mulrain, Key Legal Issues for Esports Player Agreements, Sports Bus. J., Jan. 29, 2018.
Anthony W. Metzler, Not Playing Games: Why the NCAA wants to get in on Esports, J. of High Tech. L. (Feb. 21, 2018).
Antwayne Robertson, Internet Piracy of Sports Broadcasts: Finding the Solution in the United Kingdom and the United States, 25 Marq. Sports L. Rev. 469 (2015).
Breanne Hoke, My Online Me: Why Gamers Should Turn to California's Right of Publicity Laws in Protecting Their Online Avatars, 6 Intell. Prop. Brief 27 (2015).
Brian D. Murphy, eSports Raise Labor Law Issues for Teams and Players, L. J. Newsl., Jan. 2018.
Bridget A. Tong, A New Player has Entered the Game: Immigration Reform for Esports Players, 24 Jeffrey S. Moorad Sports L. J. 351.
Colby Stivers, The First Competitive Video Gaming Anti-Doping Policy and Its Deficiencies under European Union, 18 San Diego Int'l L. J. 263 (2017).
Dan Hagen, Fair Use, Fair Play: Video Game Performances and "Let's Plays" as Transformative Use, 13 Wash. J. L. Tech. & Arts 245 (2018).
Dan L. Burk, Owning E-Sports: Proprietary Rights in Professional Computer Gaming, 161 U. Pa. L. Rev. 1535 (2013).
Daniel Bilsky, From Parts Unknown: WWE v. Jim Hellwig in the Ultimate Battle for Character Copyright, 19 Marq. Sports L. Rev. 419 (2009).
Hunter Amadeus Bayliss, Not Just a Game: The Employment Status and Collective Bargaining Rights of Professional Esports Players, 22 Wash. & Lee J. of Civ. Rts. & Soc. Just. 359 (2016).
John T. Holden, Ryan M. Rodenberg, & Anastasios Kaburakis, Esports Corruption: Gambling, Doping, and Global Governance, 32 Md. J. Int'l L. 236 (2017).
Karen R. Harned, Georgine M. Kryda, & Elizabeth A. Milito, Creating a Workable Legal Standard for Defining an Independent Conractor, 4 J. Bus., Entrepreneurship & L. 93 (2010).
Katherine E. Hollist, Time to be Grown-Ups About Video Gaming: The Rising eSports Industry and the Need of Regulation, 57 Ariz. L. Rev. 832 (2015).
Kyle Coogan, Let's Play: A Walkthrough of Quarter-Century-Old Copyright Precedent as Applied to Modern Video Games, 28 Fordham Intell. Prop., Media & Ent. L.J. 381(2018).
Matthew Dobill, Leveling (Up) the Playing Field: A Policy-Based Case for Legalizing and Regulating Esports Gambling, 37 Loy. L.A. Ent. L. Rev. 139 (2017).
Randy Finch & Jamie C. Yang, Rights to User Generated Content in a VR World, 5 NTUT J. of Intell. Prop. L. & Mgmt. 53 (2016).
Stephanie N. Horner, DMCA: Professional Sports Leagues' Answer to Protecting Their Broadcasting Rights Against Illegal Streaming, 24 Marq. Sports L. Rev. 435 (2014).
Taylor Stanton Hardenstein, "Skins" in the Game: Counter-Strike, Esports, and the Shady World of Online Gambling, 7 UNLV Gaming L. J. 117 (2017).
Timothy Heggem, It's Complicated: Analyzing the Potential for Esports Players' Unions, 6 Ariz. St. Sports & Ent. L. J. 447 (2017).
Tori Allen, What's in a Game: Collective Management Organizations and Video Game Copyright, 8 UNLV Gaming L. J. 209 (2018).
Articles