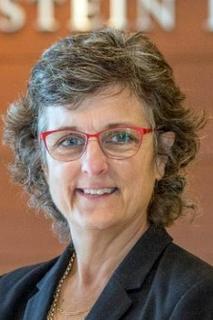 I am incredibly honored to serve as the director of Marquette Law School's Andrew Center for Restorative Justice. As with many others, my interest in restorative justice was ignited when Justice Janine Geske invited me to participate in the restorative circles at the Green Bay Correctional Facility in Green Bay, Wis. The experience was powerful—indeed, the catalyst to my commitment to learning more about and implementing restorative justice programs throughout my 19 years as a judge of the Milwaukee County Circuit Court, including three years as chief judge.
And this is exactly why I'm excited for this opportunity to teach, practice, and promote restorative justice at Marquette Law School, with faculty and students, the Marquette University campus, and in the broader community.
Suzanne Bouquet (Sp'66) and Louis (L'66) Andrew made Janine's dream of a "forever home" for restorative justice a reality. We can never thank them enough for their gift and the ripple effect that it is going to have by creating a permanent hub for educating students and supporting restorative justice in our community. Law students will not only learn the philosophy, process, and practice of restorative justice, but they will also participate in unique educational opportunities and collaborative dialogues that will broaden their ability to help individuals and communities heal from harm.
One of my most valuable experiences in the past few years, even before accepting this appointment, has been my time spent teaching Marquette University Law School students—our next community leaders. I truly welcome the chance to engage with law students again, whether in the Restorative Justice Workshop and in the Restorative Justice Clinical Program or more generally.
I also am deeply humbled to take the baton from my dear friend and the Andrew Center's inaugural director, Janine Geske, retired justice of the Wisconsin Supreme Court and retired Distinguished Professor of Law. Her two decades of incredible restorative justice work has left an indelible mark at Marquette Law School, nationally, and internationally.
In the years that followed that formative experience with Justice Geske, I have come to realize that our current justice system doesn't work for everyone. Some people benefit while others are left behind. Those who are harmed and those who harm are not set up for success to heal and overcome the countless challenges that they face after a harm has occurred. So I have come to believe that centering and supporting people who have been harmed is an important public safety and public health strategy. It is my belief that how we acknowledge harm and trauma can lead to healing and safety for those harmed, accountability and compassion for those who harm, stronger relationships, and safer communities. To these ends, the Andrew Center will always lead with empathy, compassion, equity, respect, and trauma-informed care.
I welcome you to explore the exciting opportunities that Marquette Law School's Andrew Center for Restorative Justice has accomplished and seeks yet to accomplish. Please visit our website: law.marquette.edu/andrew-center.
I also encourage you to contact me with your questions and ideas as the Andrew Center continues to lead in the restorative justice movement.
Mary E. Triggiano
Director, Andrew Center for Restorative Justice
Adjunct Professor of Law
Ret. Chief Judge, Milwaukee County Circuit Court
mary.triggiano@marquette.edu