Summer Youth Institute: Photos
2017 Summer Youth Institute Photo Book, Slideshow
2016 Summer Youth Institute: Photo Book, Slideshow
2015 Summer Youth Institute: Photo Book, Slideshow
2014 Summer Youth Institute: Photo Book
2013 Summer Youth Institute; Photo Book, Marquette Lawyer magazine article
---
Follow Summer Youth Institute on Instagram! 
@summer.youth.institute
---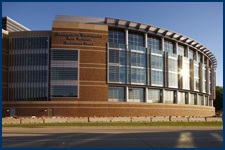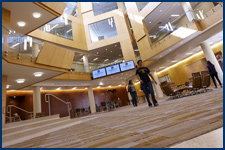 Marquette Law School, Eckstein Hall 
SYI Participants will gather here each day for exploration, learning, and fun. What is it like to engage in the study of law?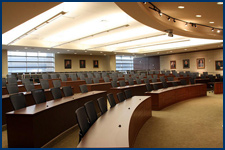 Marquette Law School, Appellate Courtroom 
SYI Participants will learn what an oral argument is and present the argument in the law school's appellate courtroom. Get a glimpse of working as a lawyer!

Eastern District of Wisconsin Federal Courthouse 
SYI Participants will go behind the scenes on a tour of this historic building. They will meet a federal judge, learn what modern legal issues are resolved here, and consider what types of careers people have in the federal courthouse.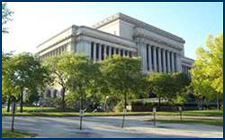 Milwaukee County Courthouse 
SYI Participants will observe a live court hearing, meet a circuit court judge, and learn what issues are resolved in the county courthouse.


US Bank Building 
SYI Participants may visit financial institutions and law firms in the US Bank Building. Who works in Milwaukee's tallest building? What kind of jobs do people have there? And what are the views like from the top floors?