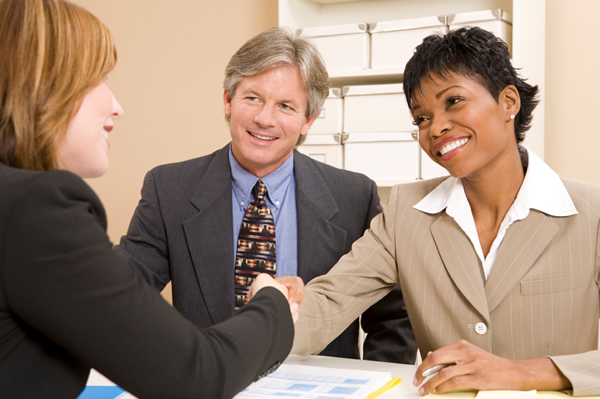 A successful job search often requires a partnership between the Career Planning Center (CPC) and each student. While we do not create jobs and, of course, we are not an employment agency or placement service, use of our services and resources typically is a vital component of a successful job search. CPC exists to provide Marquette University Law School students and alumni with (i) the information, tools and connections to enable them to define and effectuate a career path that is a good fit between individual and job, and (ii) assistance, encouragement, and support in mounting an aggressive, creative, and thorough job search. To accomplish this, we offer a wide variety of services and resources.
INDIVIDUALIZED CAREER PLANNING & ADVISING
No two students or graduates are exactly alike. Each presents unique needs, motivations, values, strengths, skills, credentials, goals, and geographic preferences. Accordingly, we feel that it is critical that we get to know each student individually via one-on-one meetings so that we can best assess options and tailor job search strategies to help students to refine and achieve their career objectives. We also offer self-assessment tools to assist students in gaining insight into their personality style to get them thinking about which of the many legal and alternative careers optimally fit that style.
COMPREHENSIVE RESOURCE LIBRARY
CPC's library consists of more than 300 holdings that provide a wide array of information on jobs, employers, job search techniques and strategies, traditional and alternative careers, and career planning in general. Virtually all of our books, pamphlets, periodicals, videotapes and CD-ROMs can be borrowed from the office.
ON-CAMPUS INTERVIEW PROGRAM
In both the Fall and Spring semesters each year, CPC coordinates Marquette's extensive On-Campus Interview Program (OCI). Representatives of various law firms, public interest organizations, companies, federal, state and county agencies, and other legal employers come to the Law School to interview students for full-time summer positions and permanent positions commencing after graduation.
SKILLS WORKSHOPS
CPC presents a series of interactive programs throughout the year on the fundamentals of the job search process, including resume workshops, cover letter workshops, computer research workshops, networking workshops, and professional etiquette workshops.
JOB SEARCH GUIDES AND INFORMATION
CPC offers thorough guides to help students navigate each step of the legal job search (e.g., self-assessment, online research tools, legal resume preparation, cover letter preparation, networking, interviewing, accepting and declining offers, salary negotiation, thank you letters) as well as guides devoted to the judicial clerkship, public interest, alternative career, and out-of-state job searches.  All students are provided a Career Planning Handbook during their first year at Marquette that includes guides, handouts, articles and information essential to the legal job search.  The CPC also maintains and makes available to Marquette students comprehensive and detailed listings of legal employers and recruiting contacts in Wisconsin and maintains listings of links to hundreds of career-related websites.
SPEAKERS AND PANEL DISCUSSIONS
CPC sponsors programs in which attorneys from various practice areas and practice settings come to Marquette to describe their career paths, provide insights about their work, discuss the realities of practicing law, and offer career planning and job search advice and guidance.
MOCK INTERVIEWS
CPC offers interviewing strategy sessions as well as personal interviews conducted by our trained staff so students can practice and receive feedback before facing the real thing. Additionally, CPC brings attorneys to the Law School to conduct interviews with students as part of its Alumni Mock Interview Program at the beginning of the fall and spring semesters.
JOB POSTINGS
CPC collects and maintains online via Symplicity job listings for part-time and full-time positions in Wisconsin and across the country for both students and graduates.  Students and alumni of the Law School are provided personal usernames and passwords to access Symplicity. 
EMPLOYER AND ALUMNI OUTREACH
CPC aggressively markets Marquette University Law School and its students and graduates to legal employers throughout Wisconsin and nationwide, and reaches out to Law School alumni across the country to enlist them as an important resource for student job searches.