Foster Excellence • Enhance Skills • Interview Clients
Gain Experience • Counsel Entrepreneurs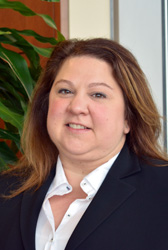 I never imagined that I would receive such extensive practical experience to complement my classroom education in law school. Being a part of the Law and Entrepreneurship Clinic (LEC) has afforded me vital lawyering skills and the confidence that I will make an immediate contribution when I enter the workforce.
Krista Callaghan, '16

My time at Marquette has exposed me to phenomenal hands-on opportunities. Over three short years, I have interned for a judge, the United States Attorney, two District Attorneys, and three divisions within the District Attorney's office. I feel prepared for the next step on my career path.
Joshua Dryak, '16
Assistant District Attorney
Outagamie County District Attorney's Office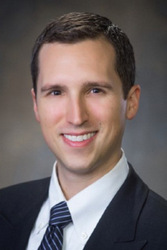 Working with entrepreneurs can be thrilling—there is a delicate interplay between intellectual property protection and capital during the critical start-up phase. The Law and Entrepreneurship Clinic enabled me to educate and counsel these businesses, optimizing their chances for success.
Thomas Knight '15
Andrus Intellectual Property
Law, LLP
Milwaukee, Wis.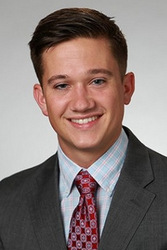 Marquette provides many practical opportunities for students. In my final semester, I worked as an intern for the U.S. Treasury Office of the Chief Counsel, the legal division of the Internal Revenue Service. I tried a case before the U.S. Tax Court and gained valuable job experience.
Mitchell Lindstrom, '15
Business Attorney, Foley & Lardner LLP
Milwaukee, Wis.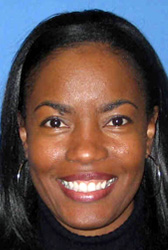 My internships at Legal Aid Society and the State Public Defender – Juvenile Division took me out of the classroom and into the workplace. I had the unique opportunity to work with real clients on real issues with real outcomes. The networking opportunities and legal practice experiences were added bonuses.
Gillion Parham, '15
Wisconsin State Public Defender
Milwaukee, Wis.
Marquette Law School is committed to graduating students who are ready to practice law. Our extensive experiential opportunities support that commitment. These programs not only help students develop practical skills as they solve problems for real clients, but also enable students to explore possible career paths and, most generally, to foster personal and professional excellence even while in school.
Annually, about 350 internships are available to Marquette Law School students through our 75 clinics, internships, and fieldwork opportunities, which are part of the Law School's curriculum and are run under the direction of Professor Thomas Hammer. Close access to the Milwaukee legal profession makes it possible for students to take advantage of a diverse set of trial and appellate courts, prosecution and defense offices, federal, state, and municipal government agencies, and public interest organizations.
Our in-house Law and Entrepreneurship Clinic (LEC) is part of the curriculum as well. The LEC is an innovative program that trains second and third year law students in the skills necessary to serve corporate and business clients.
Marquette's students also enhance their practical skills by giving of themselves in service to those in need. In addition to the Marquette Volunteer Legal Clinics, the Office of Public Service operates numerous other pro bono projects. Students who complete 50 or more hours of pro bono work are inducted into the Pro Bono Society and graduate with an honor cord for service. Special recognition is given to those who complete 120 or more hours.
EXPERIENTIAL COURSEWORK AND WORKSHOPS
The Law School's course offerings provide law students many opportunities to develop lawyering skills.
LAW AND ENTREPRENEURSHIP CLINIC
The Law and Entrepreneurship Clinic offers free legal services to startup businesses and entrepreneurs.
VOUNTEER LEGAL CLINIC
The Marquette Volunteer Legal Clinic is a brief legal advice and referral service staffed by volunteer law students working with, and supervised by licensed attorneys.
CLINICS AND INTERNSHIPS
Marquette law students are able to participate in numerous clinics, internships and fieldwork opportunities.