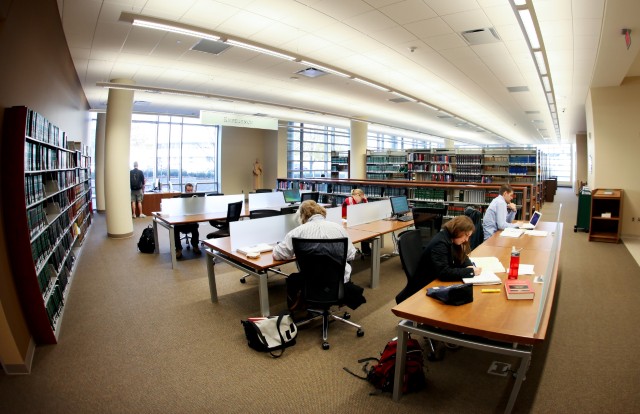 EFFECTIVE MARCH 17TH UNTIL FURTHER NOTICE
The Law School and the Eckstein Law Library are open and working remotely.  Reference services ARE available remotely as well.  Eckstein Hall—the building—is temporarily closed, however, in response to COVID-19, so in-person reference assistance is not available at this time.
For more information about our current reference services, as well as other library services and resources currently available, please see the following:
Please check back regularly or call before visiting for updates.
---
Contact a reference librarian
Researchers can reach a reference librarian in person, by telephone and by email.  Reference librarians are available to assist researchers with questions related to locating and using legal resources in print and online. Reference librarians will not give legal advice or interpretations of the law.
In person
The reference desk is located on the first floor of Eckstein Hall. The reference desk is near the north wall of the building just past the elevators and circulation desk.
Telephone
Reference assistance is available by telephone at (414) 288-3837. Priority is given to researchers requesting reference assistance in person.
Email
Reference assistance is available by email. A reference librarian will provide an initial response to inquiries within 24 business hours. Priority is given to those affiliated with Marquette University. Email responses are not supplied within 24 hours when Eckstein Law Library is not offering reference services. 
Reference Hours
A reference librarian is available during all library service hours.