Dispute Resolution: Curriculum & Courses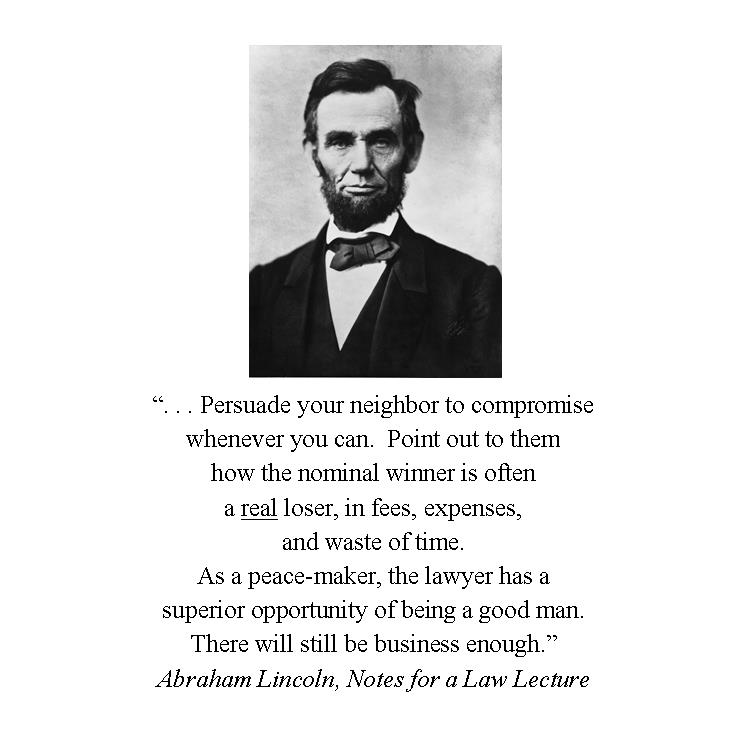 The DR curriculum at Marquette University Law School offers a broad array of introductory and skill workshops including a workshop in each of the ADR processes: negotiation, mediation and arbitration. In addition, the mediation clinic offers a unique opportunity to mediate real cases from the Milwaukee County Small Claims Court. Each student is supervised by a practicing mediator and receives direct feedback on their performance. The clinic is considered a highlight of the DR program.
Building on the national reputation of the dispute resolution program, Marquette University Law School offers students the opportunity to obtain a Certificate in Alternative Dispute Resolution in Law.  Starting with an introductory general enrollment course in Alternative Dispute Resolution, students can then tailor the certificate to a particular area of interest in dispute resolution by taking advantage of the broad array of courses and workshops focused on negotiation, mediation, and arbitration.  To earn the certificate, students complete a minimum of 17 credits from selected coursework, internships, supervised field placements, or clinics, and prepare a paper on a dispute resolution topic. Click here for course descriptions.
Dispute Resolution Certificate Courses:
·        Required Course (3 credits)
o   Alternative Dispute Resolution
·        Three Dispute Resolution Skills Courses (6-9 credits)
o   Arbitration Workshop
o   Interviewing and Counseling
o   Mediation Advocacy
o   Mediation Clinic
o   Negotiation Workshop
Two Additional Courses in Related Processes (or any of the above courses not already counted toward the preceding course requirement) (4-6credits)
o   Administrative Law
o   Advanced Civil Procedure
o   Advanced Evidence
o   Criminal Process
o   Family Law and ADR
o   International Litigation and Arbitration
o   International Conflict Resolution
o   Negotiating Business Transactions
o   Civil Pretrial Practice
o   Criminal Pretrial Practice
o   Restorative Justice Clinic or Green Bay Prison Program
o   Trial Advocacy
Click here for course descriptions.  Please note that not every course is taught each year.
Associated Clinics, Judicial Internships and Supervised Field Work Programs
Clinics


Judicial Internships

Supervised Field Work Programs

Brown County District Attorney

Internal Revenue Service

Milwaukee County Child Support Service - Parenting Conference Program

Milwaukee County Family Drug Treatment Court

Sheboygan County District Attorney

Washington County District Attorney

Wisconsin State Public Defender Juvenile Division 
See the Client Skills Board for additional experiential learning opportunities available to students interested in the Certificate.