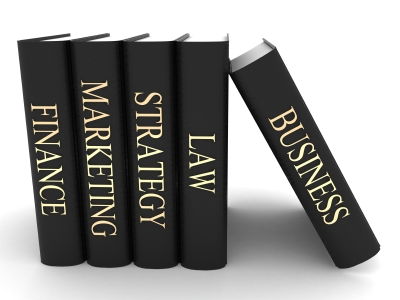 Most lawyers at some time during their careers have to deal with issues of business law. For example transactional lawyers advise their clients in connection with their clients' business transactions.  Litigators often have to advocate for their clients' interests in business disputes.  And policy-makers and regulators create the laws that regulate businesses and the transactions they enter into, as well as enforce those laws and regulations.
The term "business law" actually encapsulates three separate, but related, areas of the law: corporate law, securities law and commercial law.
Courses in corporate law generally study the principles that govern the internal operation of corporations and other business organizations.  Our foundational course, Business Associations, provides a useful business law background to students wishing to specialize in the area.  This course is also recommended for students who have an interest in fields of study ranging from tax law to labor and employment law.  For the aspiring corporate lawyer, we offer a rich menu of advanced courses, including Corporate Finance and Mergers and Acquisitions, which are designed to foster an expertise in the area.
Marquette boasts an exceptionally strong team of experts in the area of commercial law.  This team has more than 100 collective years of teaching and practicing in the field.  Basic courses in this area study the principles that regulate transactions for the sale of goods as well as secured transactions.  We also offer upper-level courses to students who wish to specialize in the area.  These upper-level courses include Creditor-Debtor Law and International Business Transactions, just to name a few.
The business law curriculum also includes courses that cater to the aspiring securities lawyer.  Securities laws generally regulate the offer and sale of stocks, bonds and other financial instruments.  Not only do we offer a foundational course on the topic - Securities Regulation - but we also feature many advanced courses in the field, from courses on the regulation of investment companies and investment advisers (Advanced Securities Regulation) to courses on the regulation of capital markets (Capital Markets).
Marquette also offers students numerous opportunities for hands-on learning experiences, both inside and outside the classroom.  In the classroom, students can select from a wide range of workshops that are intended to sharpen lawyering skills, such as Contract Drafting, Negotiating Business Transactions and Business Bankruptcy.  Outside of the classroom, students can gain hands-on experience through judicial clerkships at the U.S. Bankruptcy Court and internships at organizations such as the Internal Revenue Service.
Marquette also offers a joint JD/MBA degree for the student wishing to coordinate his or her legal academic career with a formal education in business.
Faculty
Full-Time Faculty:
Professor Ralph Anzivino
Professor Edward Fallone
Professor Nadelle Grossman
Professors Emeriti:
Professor Patricia Bradford
Professor Carolyn Edwards
Professor Frank DeGuire
Professor Michael Waxman
Professor Phoebe Williams
Adjunct Faculty:
Professor David Bourne
Professor Peter Coffey
Professor Alexis Dahmer
Professor Paul Jones
Professor René Jovel
Professor Dayna Lefebvre
Professor Rob Misey
Professor John Murphy
Professor Adam Tutaj
Professor Elizabeth Scalf
Professor Stan Schwartz
Professor Peter Strand
Professor Martin Tyksinski
Professor Teig Whaley-Smith
Curriculum and Courses
Course descriptions can be found in the online Law School Bulletin.
Please note that not every course is taught each year.
Student Organizations and Activities
Business Law Society - The Business Law Society seeks to help students deepen their understanding of the interplay between the business sector and the legal system. It provides its members with opportunities to meet and interact with business law faculty and professionals from the local business and business law communities.
Real Estate Law Society - The primary function of this student organization is to increase students' knowledge in the area of real estate, finance, tax, development and other issues that encompass the real property arena. The goal of the organization is to open networking channels between the students, alumni, and greater Milwaukee area.
Registered Student Organizations contribute to the vibrant student community at Marquette University Law School. Scroll through our list of organizations to find the one that suits you best and if you are a current student, you can click on the links to get contact information.