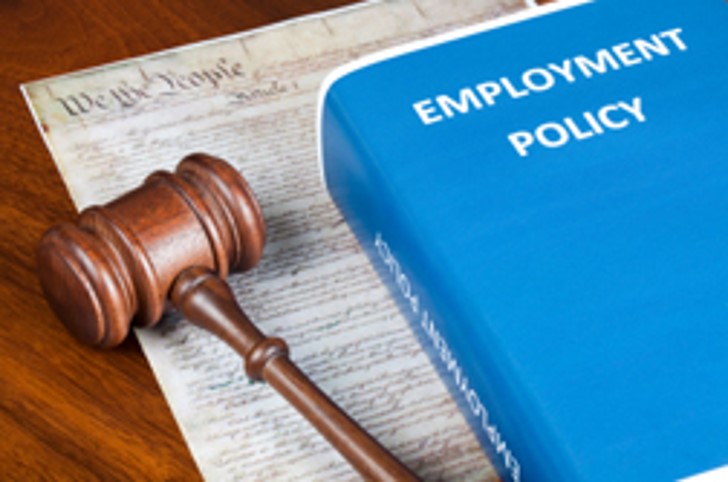 Marquette University Law School invites you to take a closer look at its Labor and Employment Law program. Beyond the four core courses of Employee Benefits Law, Employment Discrimination Law, Employment Law, and Labor Law, note the additional courses available to complement your studies, as well as the program of joint study with the College of Business Administration that leads to both a J.D. and M.B.A. degree. Moreover, the Labor and Employment Law program provides students with a number of opportunities to enhance their classroom learning with real-world experiences in clinical settings, through internship opportunities, and by participation on trial and appellate teams.
Indeed, the Labor and Employment Law program has a broad reach in the Wisconsin labor and employment law community through avenues such as providing continuing legal education to area attorneys, providing a mentorship program that pairs students with practicing attorneys, and holding networking events designed to help students meet and interact with local attorneys. On the national level, the Labor and Employment Law program has hosted conferences on numerous timely topics in labor and employment law and brought internationally and nationally renowned speakers to campus to share their insights on compelling issues with our students.
Marquette Benefits and Social Welfare Law Review, this law review publishes articles devoted to international and domestic civil rights and social justice perspectives on employee benefits, disability, elder, health, poverty, and social insurance law. Since 2002, and as formerly known as the Elder's Advisor, it has been produced by ​Marquette University law students who work closely with experts in the field to bring to publication a readable compendium of current issues and complex policy problems at the intersection of benefits law and social justice.
Marquette University Law School has an especially strong internship and supervised fieldwork program. Labor and employment law placements include: Milwaukee County Corporation Counsel, Wisconsin Department of Public Instruction, Federal National Labor Relations Board (NLRB), and the School District of South Milwaukee.
Faculty
Full-Time Faculty:
Professor Elana Olson, Director of the Labor & Employment Program
Professor Matthew Mitten
Professors Emeriti:
Professor Jay E. Grenig
Adjunct Faculty:
Adjunct Professor Sofija Anderson
Adjunct Professor Susan Barranco
Adjunct Professor Denise Greathouse
Curriculum and Courses
Course descriptions can be found in the online Law School Bulletin.
Please note that not every course is taught each year.
Student Organizations, Clinics, and Activities
Labor & Employment Law Society - Marquette LELS encourages law students to pursue a career in labor and employment law. We work to inspire and educate the next generation of competent passionate labor and employment practitioners to address the conflicts that arise in the course of employment. From Title VII claims to ERISA questions, the scope of employment issues is broad, and the number in need is large.
Registered Student Organizations contribute to the vibrant student community at Marquette University Law School. Scroll through our list of organizations to find the one that suits you best and if you are a current student, you can click on the links to get contact information.
Unemployment Compensation Clinic
Participants work individually with clients to build cases and then present those cases in front of administrative law judges. This clinic helps students build the necessary oral and writing skills to try cases in the administrative and judicial legal systems.
Mediation Clinic
Participants utilize bargaining and interpersonal skills that help adverse parties reach agreements on matters without resolution by a judge. Students will gain the ability to negotiate a settlement between two contentious parties by utilizing various mediation techniques.
ABA Labor and Employment Trial Advocacy Competition
Established by the American Bar Association (ABA), this competition introduces law students to the challenges and rewards of labor and employment law litigation. Marquette law students compete in this annual competition in November, developing their trial advocacy skills with top-notch adjunct faculty. (Note: This trial advocacy competition is expected to return in 2023. The mock trial opportunity continues in the meantime.)
Robert F. Wagner National Labor and Employment Law Moot Court Competition
This competition is held each spring, attracting more than 50 law schools from all corners of the United States. Marquette University law students travel to New York to compete in this prestigious event and have taken home awards for their performances.